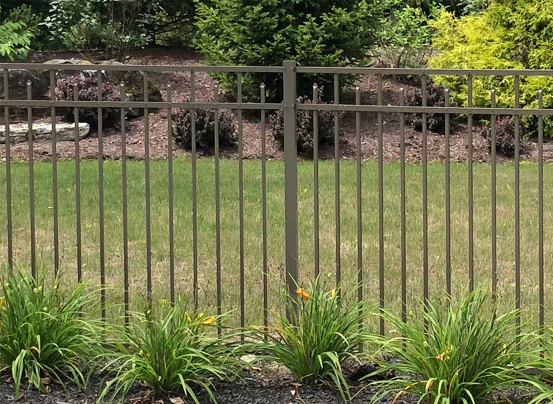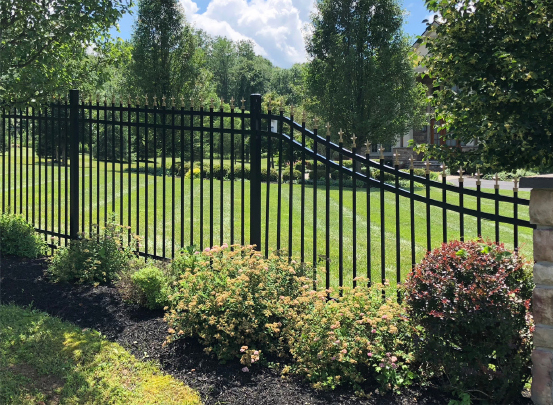 AVANT SERIES
A stronger option with larger pickets and posts
inspiring views
See how Vanguard products bring lasting beauty and security to a property design

Vanguard aluminum fencing is manufactured in a new, automated state-of-the-art facility that eliminates product defects and inconsistencies. Each part of a Vanguard high-strength aluminum fence goes through an eight-stage process where it is cleaned, pretreated, powder coated and rigorously tested to ensure it meets the highest degree of quality.

All of our aluminum fence materials are produced and assembled in the United States to the highest standards of quality. Even the screws and fasteners are high-quality stainless steel, including nylon patches that prevent screws from backing out. The paint we apply is a super-durable TGIC powder coating specifically designed for harsh exterior applications.

What do our efforts mean to a homeowner? It means you'll own an aluminum fence with a lifetime warranty that will last a lifetime. It also means peace of mind, because your aluminum fence won't need to be repainted or maintained the way a lesser quality fence would.
AAMA 2604 Powder Coating Line
AAMA 2604 is applicable to a cured film thickness of at least 2 mils, intended primarily for commercial and architectural-grade applications, utilizing ASTM test methods and performance criteria to evaluate color uniformity, specular gloss, impact resistance and chemical resistance. Compared to AAMA 2603, 2604 include additional test methods and acceptance criteria for abrasion resistance, chemical resistance and weathering. Weathering tests evaluate color retention, chalk resistance, gloss retention and resistance to erosion after mandatory extended outdoor test exposure in the South Florida environment. AAMA 2604 recognizes high-performance coatings that could involve non-chrome pretreatments, a necessity in some markets where chrome pretreatments are not allowed due to environmental concerns over the use of heavy metals.